Integrate Userdoc with Your Project Management Tools
By Claire Schubert · April 7th, 2023
Project management tools like Jira, Asana, Azure DevOps, and Trello are widely used in software development to plan projects and track task progress. However, relying solely on these tools for managing software requirements can lead to knowledge gaps and inefficiencies.
A great way to solve this is to use Userdoc to create and manage your software requirements, and then push these to your project management tools - where you and your team get the work done.
Userdoc allows you to easy sync user stories and acceptance criteria to your project management tools, and then keep them in sync as you make changes.
Integrating Requirements Management and Project Management Tools
We recommend using Make to configure seamless integrations between systems, to push and re-sync user stories and acceptance criteria. They have a generous free plan where you can use 2 active scenarios and 1000 operations per month.
Below you can see how simple it is to set up an integration with Make, simply enter the Webhook URL and your ready. You can find detailed step by step instructions in our Knowledge Base.
Add your unique webhook inside project settings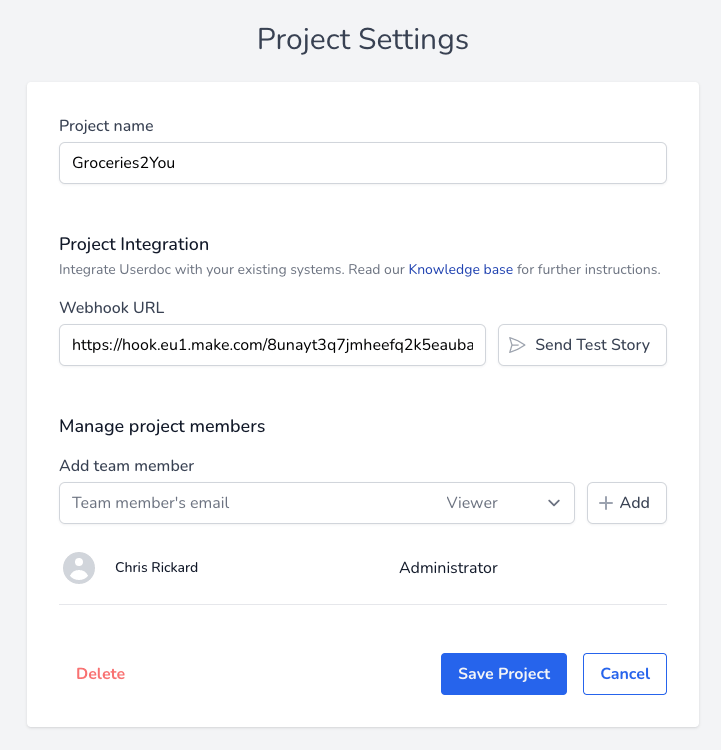 Once synced, there is a link back to that exact user story in Userdoc, along with details of the user story in text format.
An example of a user story synced to Trello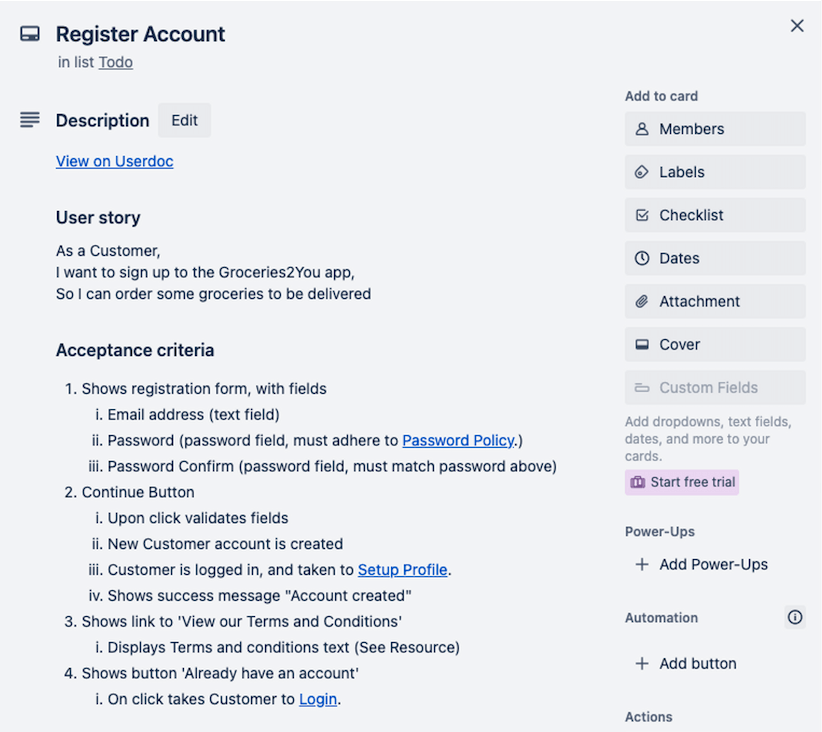 Your sync'd user stories keep track of all the formatting, and even links back to other user stories referenced in Userdoc.